"Knowledge Games"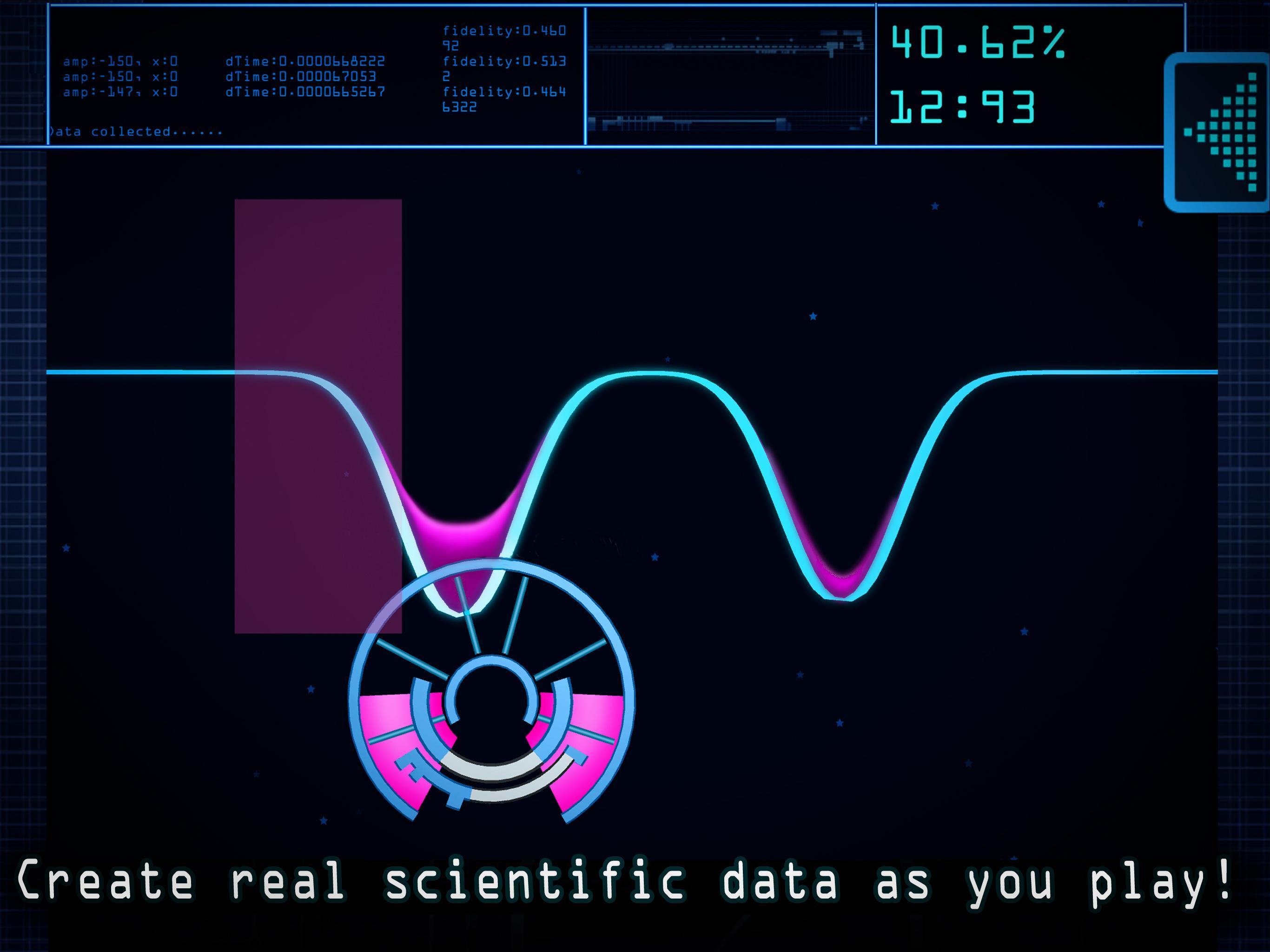 This is a game called Quantum Moves, created by ScienceAtHome, where the goal is to move a ripply liquid into a highlighted area in a certain amount of time. What makes it interesting is that this ripply liquid represents the wave function of an atom, and your solution to moving this atom is recorded and analyzed, along with hundreds of other players' solutions, in order to create better paths to move quantum particles with lasers. Website: https://www.scienceathome.org/games/quantum-moves/
This is Foldit, created in 2008, a competitive online game in which players try to fold proteins as well as possible. According to Wikipedia, "In 2011, Foldit players helped decipher the crystal structure of a retroviral protease from Mason-Pfizer monkey virus (M-PMV), a monkey virus which causes HIV/AIDS-like symptoms, a scientific problem that had been unsolved for 15 years. While the puzzle was available for three weeks, players produced a 3D model of the enzyme in only ten days that is accurate enough for molecular replacement." Check out their website, which has more info and credits to their developers (nice!).
Karen Schrier is a professor of games and interactive media at Marist College, and she's written a book about these kinds of games. I've only read the introduction of her book, but she has come up with a classification for these games that I agree with. She essentially describes "knowledge games" as games that offer new perspectives on the world, and allow us to understand a topic or solve a problem through the structure of a game. These games are often used for crowdsourced data, like the two I talked about above, but personally I think they can also be helpful for the individual to gain an intuitive understanding of a topic that is not usually presented in an intuitive way. This interactivity really fascinates me. Encoding a complex problem or idea in a simple game is a really cool idea with a lot of practical applications. It's also an interesting example of humans and computers working together; by harnessing human intuition and using that as a guideline to develop a solution, problems that are difficult for both a computer and a human can be solved by a combination of the two.