Sofia Syjuco – Looking Outwards
Hyper-Reality
Keichii Masuda
One project that I admire profoundly is Hyper-Reality, a concept film by Keiichi Masuda. The garishness of a virtual reality user interface overlaying everything that the main character sees is horrifying in its decadence, but still – the viewer can't help but find it beautiful and feel a certain longing to try it out for themselves. I admire the artist's ability to create something so horrifying, but so alluring at the same time.
Do Not Touch
Moniker
One project that surprised me was Do Not Touch by Moniker. I opened the page not knowing what to expect, and felt like I was participating in this huge activity with many people. But after it was over, I learned that the other cursors I was seeing were the projections of people who had gone before me, which was really surprising. Do Not Touch was a really interesting and surprisingly voyeuristic experience, which allowed the participant the freedom to do as they wanted, but also allowed them to see in a very graphic and interesting way how other people reacted to prompts. The fact that their refusals to cooperate turned into very interesting and irreverant visuals, or the herd mentality resulted in a mesmerizing swarm, made this peek into human reactions incredibly beautiful.
Elegy for a Dead World
Dejobaan Games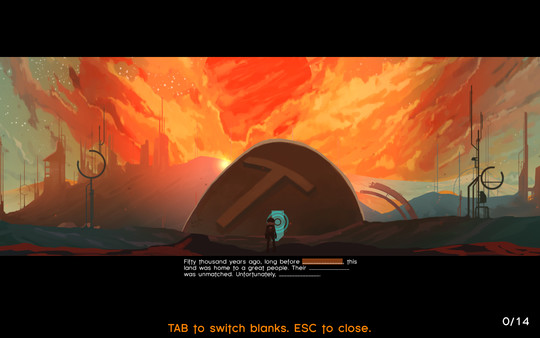 One project that could have been great, but disappointed me, was the game Elegy for a Dead World, by Dejobaan Games. Elegy for a Dead World is a game where you explore worlds inspired by famous poets, and practice your creative writing along the way, theoretically sharing your writing with other players upon completion of each world. The concept was incredible, and the art captivating, but the game lacked the magnetic pull to keep players intrigued. There was nothing exciting or engaging about participating in the creative process of storytelling, which grew boring long before even the first level was completed. I was really disappointed by how they managed to make telling a story boring, even though they did a lot of things right.