Yael Braha's Tree of Changes is a life-size tree that is lit up from the inside and changes colors and emits sound based on the thoughts and sentiments of the people nearby. I can't figure out what input the tree is changing based off of,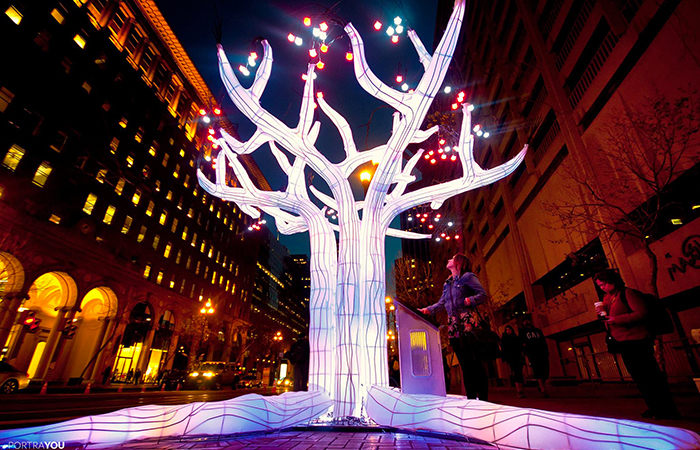 but it seems to register sound. This project stood out to me because it is a public installation of art meant to be enjoyed by everyone and inspire change, rather than a piece of art in a museum meant to be admired.
Yael Braha is a freelance artist from Italy who dabbles in design, filmmaking, and art. She works a lot in interactive media, including pieces like the Tree of Changes. She studied graphic design at the European Institute of Design in Rome, and fine arts in cinema at San Francisco State University.